SimplySign signatures for customers            to enter into leasing agreements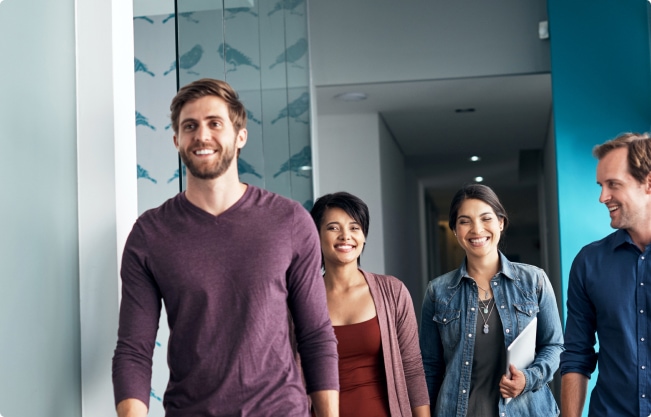 Digitization of lease agreement signing
Santander Leasing focuses on the high quality of its offer and aims to provide customers with the greatest possible access to services that they can render digitally and independently in the eBOK24 portal.
That is why one of the company's priorities has become digitizing and simplifying the lease agreement signing process for entrepreneurs.
To achieve this, the company has decided to include the issuance of SimplySign qualified electronic signatures to its customers.
Our contribution
Implementation and integration
of Asseco trust services
The project was distinguished by the scale of the undertaking in terms of technology and operations. Asseco's trust services have been implemented and integrated with the key business systems of Santander Leasing responsible for sales support, customer service and document flow.
All work was conducted in the agile methodology. The implementation was completed in 12 months and ended in  September 2021.
The project included:
Sign lease agreements digitally and remotely with SimplySign
Santander Leasing offers the possibility of obtaining a qualified SimplySign electronic signature, increasing the attractiveness of the offer and meeting the needs of customers.
Signing contracts at a time and place convenient for customers
Remote maintenance and processing of leasing contracts
Guarantee of security of processed data and documents
Keeping key processes running during the pandemic
Increased efficiency of leasing consultants
Digitalization of document workflow and reduction of paper handling costs
Reduce service time and dramatically improve service quality.
Increasing the number of digital services in the eBOK24 portal
Implementing a paperless strategy and caring for the environment
Project milestones
Integration of Santander Leasing systems with Asseco services through Trust Service Gateways
Launching a full electronic lease agreement signing process
Training of Santander Leasing employees in Asseco Academy
Award of ICP operator privileges upon completion of the course
Issuing e-signatures
to leasing
consultants