Santander Bank Polska in the circle of trust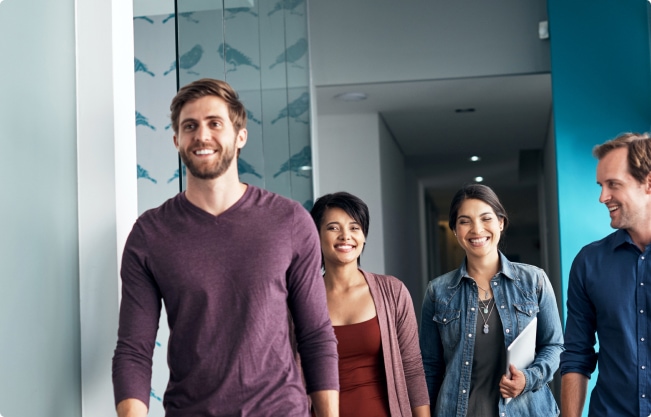 Improvement of internal processes
and external communication
Our client's goal was to improve internal processes by eliminating the circulation of printed documents. It required introducing an internal system of qualified electronic signatures and other trust services.      The system was created in modern cloud technology.
Implementation of the Online Trusted Services Platform
For this project, we created an internal website that allows the employees to use electronic identification tools. This solution encompasses leasing and factoring services as well as external communication, namely contact with suppliers, communication with the clients, brokerage houses, and eKRS financial reporting. The system we implemented is compliant with eIDAS Regulation.
Improvement of internal processes
Thanks to this project Santander Bank Polska reduced their paper use by half. It allowed to reduce costs and become a better functioning and more ecological institution. Electronic and authenticated document circulation is safer than printed, and at the same time, it's cheaper, more convenient, and quicker.
Cost reduction and time saving
300 employees use innovative solutions
26 thousand documents signed using e-Signatures in 2019
Fulfilling the "durable medium" requirement
Protecting the environment because of reduced paper use
Solutions used in the project
We have observed a growing interest in digital services for the last couple of years and a growing awareness of their advantages.
Expand...
It is especially visible among corporate customers. In our Bank, we observe and respond to constantly evolving needs and expectations of our clients. Paperless processes are now a common thing, that's why we want to fully use their potential. It brings benefits for both clients and the bank itself, especially if the use of new tools makes the cooperation easier, faster, and, what is crucial, safer.
And that's how it works in the case of electronic signature stored in the cloud.