Santander Consumer Bank                               Credits accelerated thanks to digitization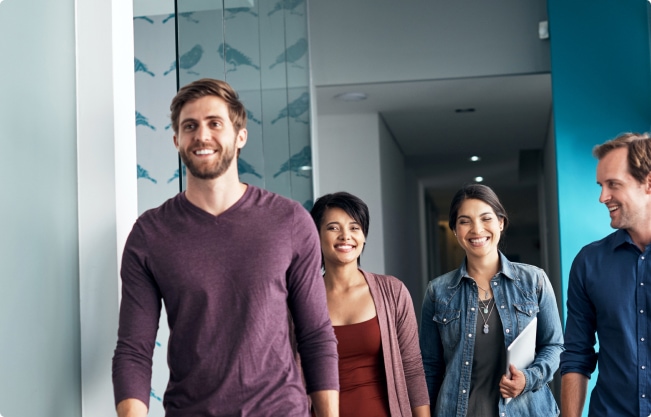 Digitization of credit
agreements conclusion
The dynamic growth and high sales volumes of financial products prompted Santander Consumer Bank to look for a solution that would enable it to digitize the process of concluding credit agreements. The institution wanted to increase the speed, efficiency and comfort of nearly 30 thousand business partners' advisors, who handle 350 thousand clients annually.
The bank wanted to improve the quality of customer service and refine the existing "paper" document workflow, which was not only time-consuming, but also prolonged the time of issuing decisions on granting a credit or its disbursement. This required the use of IT solutions compliant with eIDAS, an EU regulation specifying requirements for electronic signatures and transactions.
Our contribution
Implementation of Asseco security
and trust products and services
Certum designed and implemented a solution tailored to meet the high security requirements of the delivered products, so that the components implemented in the bank's infrastructure ensure full confidentiality of the signed credit agreements. The company provided full technological, legal and organizational support.
The implementation was carried in observance of the SCRUM methodology, which means that subsequent elements of the solution were delivered incrementally and iteratively. This allowed the client to verify the progress of the project at every stage.
The project included:
Efficient, secure and digital sales process
The research conducted by Santander Consumer Bank* shows that the implementation of the electronic sales process shortened the time of concluding a credit agreement by 30%. It also contributed to the improvement of the quality of work of business partners' advisors, of whom as many as 80% emphasized the simplicity of the new process and 40% appreciated the possibility of concluding a credit agreement without using a single sheet of paper.
0 sheets of paper needed to conclude an electronic credit agreement with SCB
30 thousand advisors using the system
Unburdening the back-office
>350 thousand customers with access to the new solution
Project milestones
analytical workshops
at the Bank's headquarters
December 2019
incremental and iterative
delivery of project products
January - June 2020
piloting in a selected
group of users
June 2020
production
implementation
July 2020
completion
of the project
October 2020