What are Electronic Card Readers?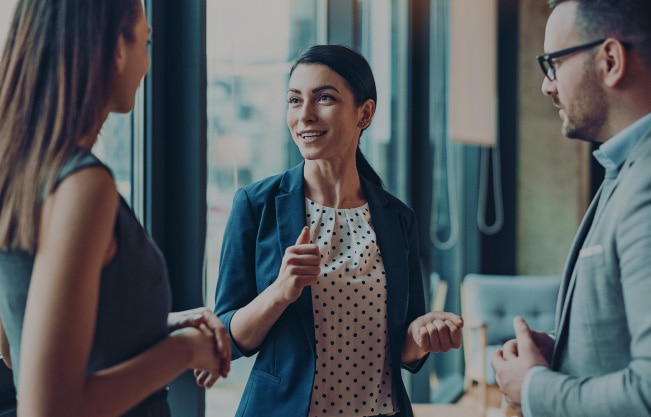 The widest range of Card Readers in Poland
Certum Card Readers can be used for reading electronic cards on which we provide our services.
Our range includes readers that can be plugged into USB and USB-C ports. Apart from typical readers, we also offer non-standard products.
Where can you use Card Readers?
e-ID
e-Signature
Loyalty Programs
Electronic ID Card Readers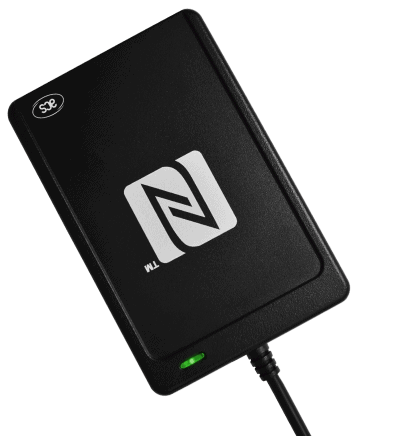 At first sight, the e-ID Card seems to look like the usual ID Card, however thanks to an electronic layer, it brings new possibilities to make your life easier. A built-in chip, invisible from the outside, allows for contacting the State Administration. By using e-ID, you can do your taxes, file applications, and more. All of this without even leaving your house. What you need is the Certum e-ID Card Reader – a tried and tested, intuitive solution, compliant with the requirements of the Ministry of the Interior and Administration of the Republic of Poland. For information regarding e-IDs issued in different countries, feel free to contact us.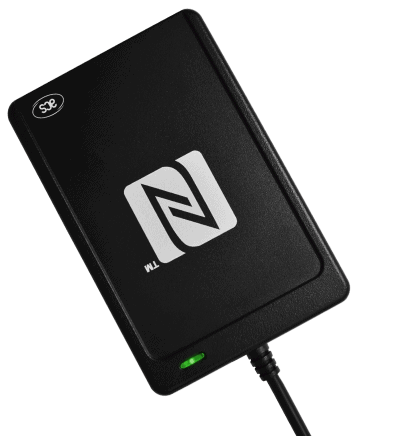 e-Signature Readers
The qualified e-Signature is used for digital document signing. It is a legal equivalent of a handwritten signature. It is saved on a cryptographic card which you insert in your reader. You can comfortably sign your company's or your private documents, save time and ensure the safety of your correspondence – it is impossible to forge a qualified e-Signature. Certum is the leading provider of e-Signature on the Polish market. We offer reliable solutions which satisfy the needs of thousands of our clients
Readers and Loyalty Program
Loyalty programs establish a bond between your company and its clients. To manage them, you need a reliable card reader. Devices offered by Certum are a guarantee of a quick and correct reading of data on the loyalty card. Because of this, the customer can enjoy being a part of this program, and you can relish a satisfied and loyal customer.
Types of Smart Card Readers
Types of cards that can be read
Standard, Mini Standard - credit card sized
Mini - SIM card sized
Depends on the card size
(From Mini to Standard) Mini size is great for travelling, you can simply put it in your bag
Smartphone sized Depending on the model, the dimensions are: 98.0x65.0x12.8 or 120.5x72.0x20.4 mm and it resembles a small or medium sized phone
e-Signatures, tachograph driver cards
Student's ID, public transportation cards, e-IDs
Read the card by inserting it in the Reader
Types of cards that can be read
Standard, Mini Standard - credit card sized
Mini - SIM card sized
Depends on the card size
(From Mini to Standard) Mini size is great for travelling, you can simply put it in your bag
e-Signatures, tachograph driver cards
Read the card by bringing in near the Reader
Types of cards that can be read
Smartphone sized Depending on the model, the dimensions are: 98.0x65.0x12.8 or 120.5x72.0x20.4 mm and it resembles a small or medium sized phone
Student's ID, public transportation cards, e-IDs