What is a qualified electronic signature?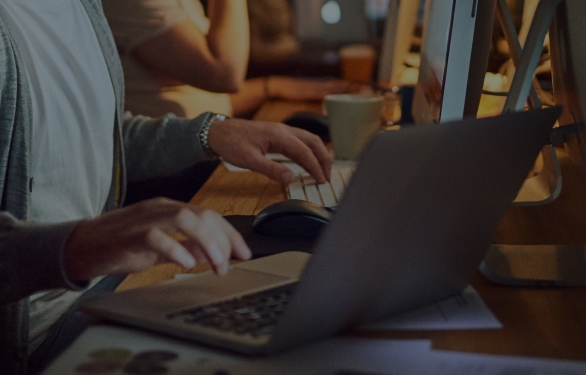 Comfortable and safe document signing
Certum Qualified e-signature is used for digital document signing. It is as legally binding as a traditional, handwritten signature. It is available in two variants: saved on a smart card placed in a reader, or stored in a cloud. Both forms are accepted by all key systems of Polish public administration. We will help you choose the option which best suits your needs.
Electronic signature helps you save time, increases the security, and is impossible to forge. A traditional signature does not give you such guarantee and it's much less safe.
Where to use Certum Qualified e-signature
Effective company in the digital era

This solution is especially relevant for our international clients, operating in Poland. Certum electronic signature will improve your communication with Polish public administration, suppliers, and clients. You can sign The Social Insurance Institution (ZUS) declarations, JPK (the Polish equivalent of Standard Audit File for Tax), you can submit your financial statement to the e-KRS platform, as well as submit the European Single Procurement Document. Certum electronic signature is a comfortable, reliable and fully safe solution which saves your company's time and money.

General Inspector of Financial Information (GIFI)
National Court Registry (KRS)
Central Register and Information on Economic Activity (CEIDG)
Electronic agreements and sales proposals
All administration offices
Efficient management in the digital era
Qualified electronic signature is widely used in the world of business. It makes it easier and faster to carry out the recruitment processes, sign B2B/B2C contracts, and manage records. Using a safe electronic signature, you can sign multiple documents: electronic invoices, court pleadings during the writ-of-payment proceedings, electronic tax reports, and much more.
Company's internal documentation
Participation in online auctions
Signing documents on digital platforms
Easier life in the digital era

Certum Qualified electronic signature is a versatile solution which helps you on a daily basis. Thanks to it you don't need to waste time visiting administration offices or post offices. You can use the Certum e-signature when dealing with formalities in Polish administration offices. For instance, when you send a mail at the ePUAP platform, or apply for social benefits in the Emp@tia system. You can file your taxes online and apply for a criminal record check. With Certum Qualified electronic signature you will do it more quickly, more comfortably, so you will get more time for yourself.
National Criminal Register (e-KRK)
National Health Fund (NFZ)
Individuals and companies
Adjust the technology to your needs

Sign using the SimplySign mobile app

Sign using a smart card and a reader

When you sign a document in SimplySign, you use a convenient mobile app. Your signature is confirmed by a two-factor authentication. That's why no matter where you are, a solution which can help you get legalities done in the blink of an eye is available to you.
When you sign a document electronically using a card and a reader, you plug the reader into your computer, insert the smart card, and then confirm the signature in an intuitive desktop application.
The app is all you need to sign documents
Two-factor authentication gives you extra security
You can sign up to 15 documents per second
You can easily integrate SimplySign with your system with the use of API
The application works on smartphones, tablets, and computers with Windows, macOS, AndroidOS, iOS operating systems
You need a computer, a reader, and a card to sign documents
You can sign one document per second
You can choose the Mini or Standard card reader
The solution works on Windows and macOS operating systems
Use SimplySign mobile app if you value mobility and if you want to sign private and business documents at any given place or time.
Choose the option with a card and a reader if you only sign documents from your office.
Certum Qualified e-signature Features
3-year validity period
Certum e-signature is the only signature available on the market which has a 3-year validity period
Adobe Compatibility
Your e-signature will be automatically recognized by Adobe software
24/7 Access
You can use your Certum Qualified electronic signature anytime
Compatibility
E-signature is supported by key applications on the Polish market, e.g, Płatnik or e-Deklaracje
eIDAS
Certum electronic signature is compliant with the European eIDAS Regulation
Easy installation
Software needed to use e-signature is easy and quick to install
Qualified Timestamp
5000 timestamps per month throughout the whole validity period