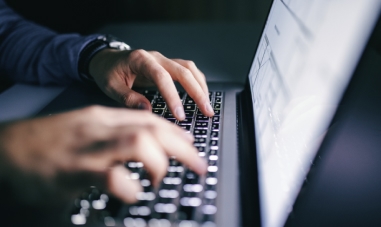 Confirming electronic signature authenticity
WebNotarius is the first Polish service validating electronic signatures and electronic seals. WebNotarius confirms the authenticity of an electronic signature. It is a 100% guarantee that the document has not been forged.
The WebNotarius service is compliant with eIDAS regulation.
WebNotarius
in use
Validate received documents
Thanks to the WebNotarius service you can validate if an electronic signature is authentic. You can also check whether the document has been changed in an unauthorized way. You will get a proof of signature validation.
Simple verification of certificates used by various issuers
Confirmation of the documents' and electronic signatures' authenticity
Confirmation of credibility of digitally signed invoices
Confirmation of signature validation in the form of a report
API Integration
Integrating WebNotarius with API is a solution for the companies that receive many electronically signed documents. This way you can automatically and effectively validate e-documents and save your time.
How to do this? After receiving electronically signed documents, your company's system will connect to the WebNotarius. If the validation is successful, the document will be accepted automatically.
Integration of WebNotarius with API is fully safe. However, automatic validation is quick and doesn't require the attention of any employee.
Integrating WebNotarius with your company's system
Automatic validation and accepting electronic documents
Safety ensured by the confirmation of signature validation
Saving time and money thanks to automatization
The Advantages of WebNotarius
eIDAS
The service is compliant with the EU eIDAS regulations
Time-saving
Sending documents online is very cheap, convenient, and helps you save time
Work comfort
The use of e-services is a proven way of improving the company's operation. A list of activities and projects that can be done through the Internet continues to grow
Security and reliability
You are using a certified service, compliant with international standards
Efficiency
Automatic validation is quick and eliminates human error
Find out more about WebNotarius