2021-09-14
Automatic Identity Verification in Asseco products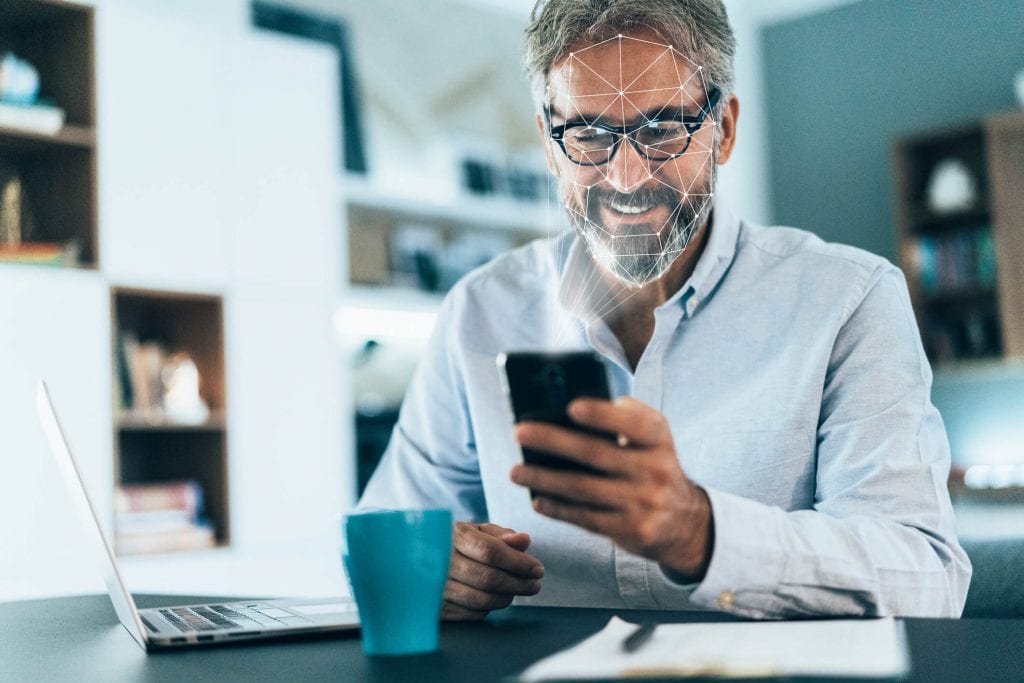 Asseco has implemented a fully digital solution providing a new level of identity verification necessary to activate digital data security certificates, including advanced electronic signatures. It has been implanted in selected Certum certificates and is the primary verification method for the new, Adobe-compliant e-signature — Document Signing. The solution was developed in collaboration with ARIADNEXT.
The online ecosystem relies on digital certificates, making meticulous and rigorous data verification a key part of the entire process which minimizes the risk of creating fake identities. ARIADNEXT's IDCheck.io solution almost completely rules out forgery while allowing Asseco's customers to verify identities on their own. This is because it eliminates the need to send documents in favor of digital and secure onboarding.
All personal data, such as full names, that appear in certificates are carefully verified by the Certum Certification Authority. This is necessary to issue certificates, which then, thanks to the information contained within them, are used to identify the user online and allow, e.g., to use advanced digital signatures in documents or e-mails.
New solution for Certum Document Signing
Asseco products using automatic identity verification are compliant with global regulations. The new certificate extends Asseco's offer with the ability to sign documents online in accordance with Adobe policy and regulations contained in the Adobe Approved Trust List. These requirements state that verification of customer data must be done in a manner providing an unambiguous confirmation of the certificate owner's identity. The introduction of automatic identity verification makes it possible to purchase a personal Certum Document Signing certificate and other certificates such as SSL or Code Signing without leaving your desk.
Onboarding in less than a minute
IDCheck.io is the primary verification method for Certum Document Signing. The system was based on artificial intelligence and combines optical character recognition (OCR) and machine learning. The entire process is designed in line with the requirements of the General Data Protection Regulation to reduce data processing to a minimum. Furthermore, the data are completely removed after 14 days. Client onboarding is done automatically, from any device with access to a camera and the Internet and does not require installation of any additional software. The entire process takes less than 60 seconds. The use of biometric technologies almost completely eliminates the risk of stolen data being used for verification. The system will recognize any fraud attempt and notify Asseco, preventing the certificate from being issued. In addition, customer information is secured pursuant to the highest standards, protecting it from cyber-attacks.
Selfie or liveness detection
The verification process in IDCheck.io begins with the remote capture of an identity document. In less than 12 seconds, data is automatically extracted from it and authenticity is checked. Then, identity is verified through biometric facial analysis. The user, guided by system notifications, takes a selfie, and then the photo is compared to a photo from the ID. An alternative to the selfie is the liveness detection. It involves moving the face according to the instructions. The system analyzes the movements, and a short video is also cross-referenced with a photo found on the document.
IDCheck.io is able to detect if a user is wearing a mask on their face or if they are an avatar. It also enables age verification, which is essential for the gambling industry, or verification of a specific document such as a driver's license when renting a car.
Remote verification
With the implementation of the solution, Certum Document Signing certificates can be obtained through a fully remote process. The new method is available to customers almost anywhere in the world, allowing for simple, secure, and unambiguous confirmation of data that is then visible in a personal e-signature. In addition, because Certum Document Signing is stored on a virtual card, there is no need to purchase a cryptographic card. During activation, keys are automatically generated in a virtual account that is also set up during the process. The customer's account is properly secured and acts as a physical cryptographic card, with access provided by the SimplySign application. Once activated, the certificate enables unlimited signing of electronic documents from anywhere in the world, from mobile devices throughout the entire period of certificate validity.
Anna Sikorska, Product Manager at the Security and Trust Services Division at Asseco Data Systems.