2022-07-13
The Simply Sign qualified electronic signature and Mobile Touch by Asseco the best products for corporations according to Gazeta Finansowa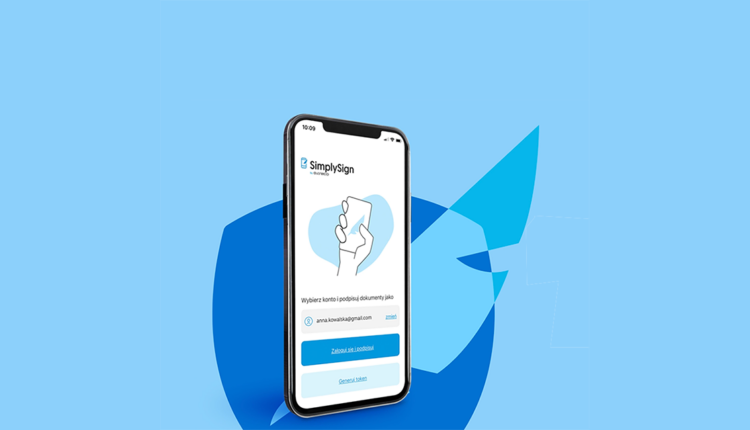 The SimplySign mobile qualified electronic signature, developed by Asseco, has been recognized in the "Software" category of the "Best Products for Corporations" list. In the "Innovation" category, the editors of "Gazeta Finansowa" appreciated the SFA-class system – Mobile Touch by Asseco. Moreover, Asseco, with revenues of PLN 14.5 billion, was ranked among the "1000 largest companies in Poland".
The "Best Products for Corporations" list aims to showcase solutions that help companies grow safely, run their businesses more dynamically, and use more technology and innovations.
WHAT IS A SIMPLYSIGN QUALIFIED ELECTRONIC SIGNATURE?
SimplySign, awarded in the software category, is a qualified electronic signature that guarantees full mobility. It allows you to securely sign documents anywhere and anytime, whether you use your phone, tablet or computer. It can be used without a physical card or a reader. In addition, it works with any operating system and has no restrictions on the format of signed documents. It can be used for official or business matters. It works in all public administration systems. It allows signing, among other things, company documents, such as contracts, invoices, bids or financial statements, official documents and tender documents.
SIMPLYSIGN COMPLIANT WITH EIDAS
SimplySign meets the requirements of the European eIDAS regulation, so it has the same legal effect as a handwritten signature and is recognized within the European Union. It meets CSC (Cloud Signature Consortium), Adobe and Microsoft (signature for Office documents) standards and works with Windows, macOS, iOS, Android, Harmony. SimplySign provides reliable identification of the identity of the person signing the document and full integrity of the signed document. You can therefore be sure that no one interfered in its content, and the signature will not be forged.
The SimplySign mobile electronic signature makes it possible to quickly and securely sign any document, official or business document, saving time and costs associated with printing and mailing documentation – concluded Tomasz Litarowicz, Director of Trust Services Division, Asseco Data Systems.
MOBILE TOUCH BY ASSECO IDEAL FOR SFA
Mobile Touch by Asseco, on the other hand, is an SFA-class system (Sales Force Automation), which is designed to support manufacturers in planning, conducting and developing field sales. It streamlines cooperation between sales representatives of the manufacturer and supported stores. The system also helps manage the work of the network of representatives and enables effective identification of sales potential. Most importantly, the program not only records sales events, but also suggests to users what actions they should take to achieve the best possible results at the points of sale. Mobile Touch by Asseco supports basic functions from the SFA area as well as more advanced functionalities, such as, for example, Perfect Store, RAO, Motivation and Coaching.
More information available at: https://www.certum.pl/pl/simplysign/