2021-06-22
Towards digital trust services.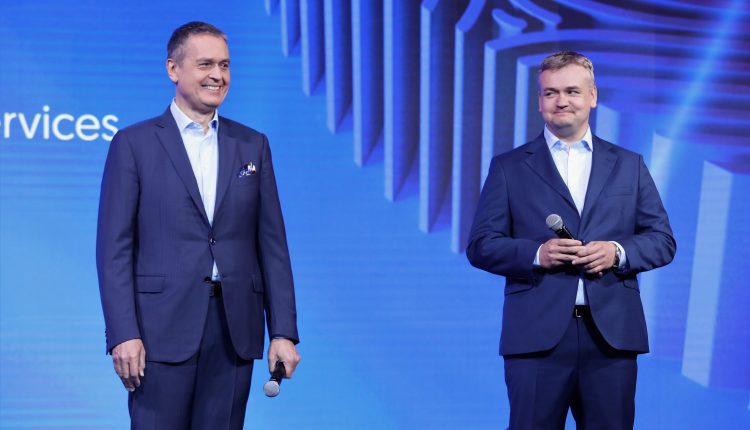 European Forum on Electronic Signature and Trust Services 2021
Towards digital trust services
Digital technologies, and among them e-identification and e-signature, played a key role in maintaining business continuity during the pandemic. They will also be of significant relevance in rebuilding the global economy after COVID-19 and its growth in the coming years.
The next online edition of the European Forum on Electronic Signature and Trust Services (EFES) was held. This is Europe's largest international conference on electronic trust services, including e-signature, e-identification and digital security. It was attended by over 700 participants from dozens of countries around the world. Representatives of business, science and organizations supporting digital transformation analyzed the impact of the months of pandemic on the use of paperless services, shared industry experiences in this area, and expressed their expectations for the development of the digital trust services market on a global scale. They also discussed changes in regulations, conditions for business, providers of e-signature, e-identification and digital security services.
– The past several months have been a period of intensive development of technologies enabling remote communication and business cooperation without direct contact.
The issues of remote identification in business processes and electronic confirmation of decisions have had a key impact on increasing the use of electronic documents, which was also the only way to avoid or minimize face-to-face interactions – said at the beginning of the conference Andrzej Dopierała, President of the Management Board of Asseco Data Systems.
The market and eIDAS
In the first days of June this year, the European Commission announced the result of the revision of the EU eIDAS Regulation. Providers of technology, especially of trust services, expect the revised regulation to help them address market challenges.
– Security and trust services are an essential part of digital transformation. On the one hand, the progress already made is something to be proud of, but on the other hand, continuing it faces many challenges of not only technological but also legal nature. The new proposals of the European Commission, expressed in the revised eIDAS regulation, are an important response to these challenges. Changes in regulations, both at the European and national level, are necessary so that the result is a legislative harmony that will help fully develop the potential of digital services – said Tomasz Litarowicz, EFES Conference Director from Asseco Data Systems, opening the experts' debate on the topic.
– The inability to verify the identities of actors in the digital economy is one of the main obstacles to implementing trust services on a mass scale in Europe – Andrea Valle, chairman of the Cloud Signature Consortium from Italy, agreed with him.
– In some countries video verification of identity is used, but in many others such a solution is unknown. For the development of the digital economy, this is one of the important barriers – he added.
Experts agreed that there was a lot of distrust of electronic identity verification before the pandemic broke out. COVID-19 has changed that – e-identity became a needed and demanded solution. What was not necessary before, has now become so – management boards of various companies have realized that most contracts that were previously concluded in writing can be signed electronically without losing their legal force. This finding, among others, triggered work on adapting the eIDAS regulation to the challenges of the pandemic situation.
– As experience of e-signature and e-identification providers has shown, users are looking for solutions that they can treat as something of their choice, rather than something imposed or regulated by a public authority. Building national e-identification systems is not enough – said Riccardo Genghini, Head of ETSI/ESI Committee from Italy.
In conclusion to the debate, Andrzej Dopierała, President of the Management Board of Asseco Data Systems, pointed out that in the era of the pandemic, e-documents and e-transactions had gained much importance.
– It is only now that we are noticing the potential that lies within them. The new e-identity regulations will provide an important impetus for further development of trust services. Certification companies, such as Asseco Data Systems, are ready to implement them – assured President Dopierała.
Digitalization of industries
The EFES Conference was an opportunity to share international experiences in the use of e-signature and e-identity technologies. Representatives from various industries presented examples of trust service implemented in the year of pandemic. Almost all of them put the user and defining their needs at the center.
In the era of pandemic, as many as 63 percent of Polish entrepreneurs, especially from the SME sector, considered leasing to be the most important source of financing – according to the investigation of the European Commission (SAFE 2020).
– Leasing services made available online require solid security measures. Only a qualified electronic signature is secure enough to conclude a lease agreement – said Mariusz Włodarczyk, Managing Director, Santander Leasing Polska.
During the economic closure and restrictions, the number of visits to supermarkets decreased by about 20 percent compared to 2019. The smallest reduction of the number of customers was experienced by the smaller stores, including more than 7,000 stores of the Żabka chain. It is to digital solutions, both those implemented before the pandemic and during the COVID-19 period, that the chain owes its resilience to the downturn.
– Our contractors can make up to 120,000 qualified signatures per day and perform approximately 600,000 operations. With the help of the electronic seal from Asseco Data Systems, we stamp approximately 15,000 documents daily on the fly – said Mateusz Benyk, IT Project Manager at Żabka Polska.
Kamilla Gorajska, Logistics Project Manager at Żabka Polska, pointed out the great usefulness of e-signatures in the processes of supplying the stores on an ongoing basis.
– A document with an e-stamp has its integrity assured. We have reached for this type of stamp to reduce costs, save paper and time. Qualified trust services and e-logistics are Covid-proof – emphasized Kamilla Gorajska.
In turn, Jana Krimpe, an expert and founder of B.EST Solutions, an international consulting firm, emphasized that digital identity is a key human right.
– Especially in the times of the COVID pandemic, solutions confirming e-identity play an important role as they enable individual countries to provide their services online, but also support the vibrant development of e-commerce businesses – emphasized Jana Krimpe.
Marcin Szulga, R&D Director at Asseco Data Systems, emphasized the role of users.
– In e-identification, the key element is the user's perspective. Such a solution should be, above all, user-friendly, intuitive and must guarantee complete security – emphasized Marcin Szulga.
We should accelerate
There are over 200 providers of qualified services in Europe, but only 23 providers of qualified e-deliveries. The digitization of the economy is still in the early stages of development. Pandemic has shown that there is still much work to do.
– The regulation of remote identity confirmation in the current eIDAS regulations is insufficient. A new legal framework is needed to enable all European trust service providers to develop their business based on uniform principles – emphasized Artur Miękina, Key Projects Sales Director at Asseco Data Systems.
Not only European countries are waiting for the amendment of the eIDAS Directive.
– There is no federal regulation of trust services in the United States. We are therefore interested to see the evolution that is taking place in this area in Europe – admitted Leonard Rosenthol, Senior Principal Scientist & PDF Architect for Adobe Systems.
Soshi Hamaguchi, a Manager at Cosmos Corporation, admitted that the pandemic has led to a technological revolution in Japan.
– The government has created a new digitization strategy that includes development of infrastructure for trust services. We want to design our trust service solutions to be comparable to those that will be built based on eIDAS 2.0 – he noted.
Digital transformation is accelerating. The group of beneficiaries of electronic identification and trust services is growing at an incredible rate. Their expectations are also rising. For these reasons, among others, as emphasized by the President of Asseco Data Systems, next year's edition of the conference will be held under a new name: Trusted Economy Forum and will be a new edition of the event which has been a platform for the exchange of knowledge and experience in the area of trust services for over 20 years.